Do you have diabetes? Save your healthcare bills by getting proper dental cleaning, new study reveals.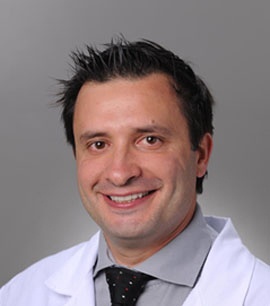 There was an interesting medical study been recently conducted by ADA Health Policy Institute. The main objective of the study was to analyze the impact of periodontal intervention on health care costs in people with newly diagnosed diabetes.
The study was organized by two famous health care economists Kamyar Nasseh, Ph.D. and Marko Vujicic, Ph.D. The article with the results of the study was published on January 22. The scientists examined the patients with newly diagnosed Type 2 diabetes who received periodontal treatment to figure out if their health care costs are lower comparing to those who didn't get periodontal treatment.
The data of about 15000 patients (whose age ranged from 18 to 64 years) were examined during the study. All of patients had recently been diagnosed Type 2 diabetes. During the study the patients were also divided into two groups. The first group contained the patients who have received periodontal treatment. The second group contained the patients who haven't received periodontal treatment. As a result, health care costs of patients from both groups for a 2 year period were analyzed. However, due to the fact that the patient's status of periodontal disease couldn't be identified, the study has certain limitations. It is worth noting that some patients with newly diagnosed Type 2 diabetes don't suffer from periodontal disease. For this reason, these patients didn't receive periodontal treatment.
What the study revealed
The study has shown that those patients, who received periodontal treatment, managed to reduce their health care costs dramatically. On average, periodontal treatment has helped patients reduce health care costs by $1,799 within 2 years.
Dr. Nasseh, ADA health economist, has impressed his opinion on the study that was conducted to analyze the impact that dental care has on health care costs. He says that similar studies were conducted in the past. However, he also stresses that the recent study has been conducted in a very unusual way. It is worth saying that the larger database of patients was used in study this time. Moreover, scientists used econometric techniques to control confounding factors.
Another health economist, Dr. Vujicic, also commented the study on the Relationship Between Periodontal Interventions and Healthcare Costs and Utilization. As he points out, healthcare industry is constantly changing in the United States of America. The sector of the dental care in the US is changing quickly as well. Obviously, it is time for patients to see the benefits of good oral health.
Do you want to learn more about dental care, dental treatment as well as tips on how to improve your oral health? There is no doubt that you will definitely find what you are looking for at My Dream Dental blog. My Dream Dental is the leading dental care company in Las Vegas that offers dental care as well as dental treatment services of all different types.