Are you in need of an Emergency Dentist in Las Vegas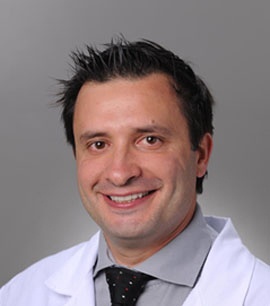 When choosing a dentist in Las Vegas the patient's primary purpose is to find a dental clinic that has built their professional reputation via satisfied customers. So if you're sorting through dental clinics in Las Vegas, spend some time and analyze customer reviews and services offered by the clinics carefully. This will certainly help you narrow down the list of dental clinics operating in Las Vegas. It's important to note that not all clinics offer the exact same services as another. It's incredibly important for you to make sure that your dental clinic of choice provides emergency dentistry (24 hour dental care) as well.
Why It is So Important to Know which clinic offers Emergency Dentists in Las Vegas
Luckily, most dental problems can be prevented successfully. All that you need to do for this is to maintain good oral hygiene, avoid foods and drinks that can negatively affect your oral health and see a dentist regularly for check-ups. However, if you see the signs of a dental problem then you should definitely visit a dentist in Las Vegas as soon as possible. Usually, patients make an appointment with a dentist in advance. Afterwards, they visit a dental clinic and get effective treatment.
Nevertheless, accidents are unforeseen and can happen to anyone at any time. If your tooth is broken or chipped and you began to experience severe pain, you'll need to see a dentist immediately. However, not all clinics offer 24 hour dental care/ emergency dentistry in Las Vegas. If you delay your dental visit and don't resolve the problem immediately things may get even worse. Thus, it's important that you know which clinic offers an emergency dentist in Las Vegas who you can contact for assistance, anytime.
Our Dental Clinic Offers 24/7 Emergency Dental Services in Las Vegas
My Dream Dental, a dental clinic in Las Vegas, is one such clinic you can contact when you need to see an emergency dentist in Las Vegas. Our dental clinic has managed to build strong relationships with its clients due to our full range of dental care services, effective and long-lasting results, excellent customer service and much more!
My Dream Dental provides professional care for its clients with an aim to provide effective, long lasting solutions. We understand that our patients may need the help of a dentist in Las Vegas anytime. That's why we offer 24/7 emergency dental services. So rest assured, at My Dream Dental, you'll get the help of a dentist, whenever you may need it.
Emergency dentists at our dental clinic in Las Vegas are equipped and ready to help patients.
Are you looking for a dental clinic that offers emergency dentistry in Las Vegas? My Dream Dental is ready to help! We offer various emergency dental services. Our dental care professionals are always ready to provide an effective solution to your urgent dental needs!