8 Types of Oral Care Specialists and the Differences Between Them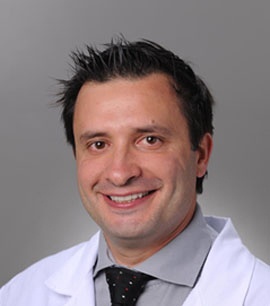 Individuals, who need dental care services, should know that there are dentists of different types. These are general dentists, pediatric dentists, orthodontists, endodontists (also known as root canal specialists), oral pathologists, oral and maxillofacial surgeons, periodontists as well as prosthodontists. In this blog, we will tell you about different types of dental care professionals and their responsibilities to address a common question amongst individuals who do not know the differences between the specialists.
1) General Dentists
A general dentist (also known as a family dentist) works with patients of all ages and deals with dental issues of different types, inclusive of check-ups, crowns, fillings, root canals, teeth cleaning and sealants. A general dentist performs screenings for oral diseases either.
2) Pediatric Dentists
Like a general dentist, a pediatric dentist specializes in all types of dental services. However, this dental care specialist works only with infants, children and young adults.
3) Orthodontists
An orthodontist works with individuals who have bite problems or don't have proper facial balance. Orthodontists are responsible for designing and applying dental braces, retainers as well as corrective appliances. Orthodontists help patients with realigning their crooked teeth as well.
4) Endodontists
As it was mentioned above, an endodontist is a dental care professional who specializes in root canal treatment. So, the responsibilities of this dental doctor include removing infected tissue and refilling the nerve canal.
5) Oral and Maxillofacial Surgeon
Oral surgeon is responsible for performing dental surgery of different types. This dental care specialist is responsible for removing wisdom teeth and treating jaw disorders. Oral surgeon also deals with dental implants, facial injuries as well as reconstructive surgery.
6) Periodontists
Periodontists are oral care specialists who work with individuals suffering from such dental problems as gingivitis or periodontitis. Periodontist's responsibilities include treating gum and bone diseases of different types.
7) Prosthodontists
Sometimes general dentists refer their patients to prosthodontists. These dental care professionals help patients with restoring and replacing their teeth. It's important to know that prosthodontists specialize in bridges, crowns, dentures as well as tooth replacement implants.
8) Oral Pathologists
When general dentists see the signs of serious dental diseases in their patients they may send the affected tissue to an oral pathologist. Oral pathologists are dental care professionals who specialize in researching and diagnosing dental diseases as well as facial cavity diseases.
Do you need a dentist in Las Vegas? Or, maybe, you are searching for a reliable dental clinic in Las Vegas that specializes in all types of dental care services? My Dream Dental can help! Our dental clinic in Las Vegas offers various oral care services and can provide an effective solution to your dental needs.
Interested in reading more articles related to the dental industry articles regularly? My Dream Dental clinic's blog is constantly updated with fresh content related to dental hygiene and dental treatment. Our blog is updated with fresh content every week!