Why choose Desert Dental vs. ClearChoice?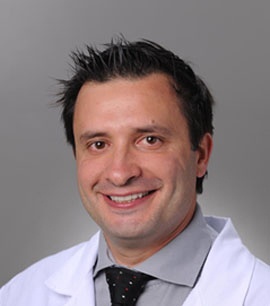 Every time I do a Public Seminar on Dental Implants, I get asked the same question most of the time, "Why not ClearChoice?"
Although this question seems simple, its quite complex. Yes, it is true that ClearChoice was one of the first companies (nationwide) to offer "all on four" procedure. However, in my opinion the following are the biggest differences between us and them:
In Las Vegas, ClearChoice does not have a full time doctor. In fact, if you really dig further, you will found out that their Oral Surgeon flies from Denver, CO.
Since, most of their doctors are specialists like Oral Surgeon and Prosthodontist, you really can't get complete solutions that include the help of a hygienist or a general dentist. Although their claim is that you will be treated by a prosthodontist and an oral surgeon, which may sound great. But let's say you need to save a tooth by getting a root canal. The prosthodontist cannot practice general dentistry. Root Canal Treatment is considered to be in the scope of a general dentist. In addition, routine services like a normal cleaning cannot be performed by a prosthodontist. Next time you are there, ask them if they offer hygiene cleanings for the arch that you are saving.
By definition, ClearChoice offers "one choice" or what we call a "cookie cutter" approach. Basically, most teeth are pulled out to accomodate a long span (fixed) bridged anchored by dental implants. On contrary, our treatment is mostly hollistic. In other words, if we can save your teeth we will save them. We simply prefer that route!
Dont forget that ClearChoice is a national chain and some patients have expressed the frustration of being treated like a number. ClearChoice is owned by a hedge fund or private equity (PE) firm. The goal of PE is to make their shareholders happy. Our goal is to create lifetime relationships with patients. From the moment you step in to our office, you will feel the difference of great customer service. This is not to suggest that ClearChoice gives you bad service, but our practice is simply not a corporate entity! Both me and Dr. Paul Schwarz feel very strongly to have close ties to our patients.
Most of their final teeth get finished in acrylic which in most cases is a subordinate material as compared to ZirTeeth. The latter has been designed by our team using the best material in Zirconia or aluminum oxide (white metal.) Don't forget, ClearChoice started its history by providing patients with denture teeth glued to acrylic. In our opinion, acrylic stains, smells and breaks within some time.
Overall, I suggest that if you are planning to get an "all on four" procedure, try to visit both offices and see who you connect with more! Overall, its about trust and integrity. When you are investing so much in your dental health, you need to be sure what you are getting yourself into.
Cheers!
Dr. Ilya Benjamin