Why Are Dental Implants Called The Gold Standards For Replacing Missing Teeth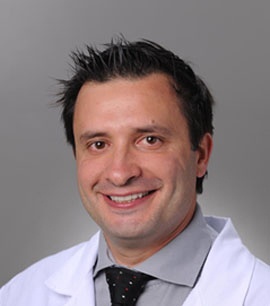 A dental implant is an artificial tooth root that is placed into the jawbone to support a replacement tooth or bridge. Dental implants are a popular tooth replacement option because they look, feel, and function like natural teeth. Dental implants are called the gold standard for replacing lost teeth, as no other treatment comes close in terms of durability, functionality, and aesthetics.
What Are Dental Implants?
Dental implants are small titanium posts that are surgically placed into the jawbone and act as tooth replacements. This implant replaces the root of the missing tooth and acts as a base for a replacement crown or bridge to be placed onto the dental implant. A dental implant is permanently fixed in the mouth and will not move around or come out as a dental filling can.
Dental implants are extremely versatile and can be used to replace one tooth or many teeth. Because dental implants are permanently affixed, they prevent the bone loss that can occur after teeth have been missing for a long time.
Why Are Dental Implants Called The Gold Standard For Replacing Missing Teeth?
Dental implants are made of titanium, which is one of the strongest metals on earth. These implants can be surgically inserted into your jawbone and your gums. As you heal from surgery, these implants fuse to your jaw, providing excellent stability for your new teeth. This means that your new teeth are securely held in place by your oral anatomy. You won't have to worry about the embarrassment of your teeth slipping or falling out when you eat and speak. This secure fit means that patients can enjoy the foods they love without worrying about their teeth becoming dislodged during a meal. Additionally, because dental implants are fused with the jawbone, patients who choose this treatment option won't have to worry about slippage or irritation commonly associated with traditional dentures. You also won't need to deal with dentures that have to be removed for cleaning and maintenance.
Additionally, they are relatively easy to care for. They need to be brushed and flossed just like natural teeth. However, they will need regular professional cleanings and checkups, just as they would for healthy teeth. This ensures any buildup of plaque is minimal and that the health of the mouth is maintained.
When taken care of properly, dental implants can last for decades or even a lifetime. In fact, they can last much longer than other options like bridges or dentures. They are also far more attractive than options like full dentures because they are designed to look just like real teeth.
How Are Dental Implants Placed?
A dental implant is a titanium post that is surgically placed within the jawbone beneath the gums. Once the area has healed, the prosthetic tooth is attached to the implant using a connector called an abutment. You will have enough bone and gum tissue density to support the implant after the surgery. Patients who are interested in getting dental implants should have healthy gums that are free of periodontal disease.
Call Dream Dental at (725) 234-3106 or schedule an online appointment to learn more about dental implant placement. We can't wait to help you restore your smile to optimal health and confidence!