Technological Advancements Allow Patients to Get More Effective Dental Treatment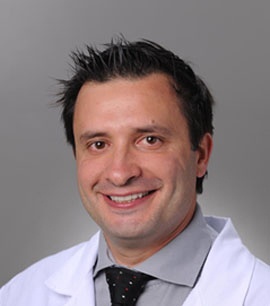 It's clear to dental professionals and patients alike that orthodontic industry has seen significant change in the past two decades. Even today, technological progress is taking place in the dental care sector which is continuing to change the industry. So, with all the progress made, what are some of the standouts?
Today, more advanced technologies are available in the dental industry. Without a doubt, the innovative dental equipment allows orthodontic practitioners to achieve much more effective results in their work. At present, dental professionals can do their job faster and more effectively. Another big advantage of the modern techniques is that they allow dentists to reduce pain in patients during dental procedures dramatically; in dental implants or all on four for example. In this blog, we'll briefly touch upon the most significant improvements in dental tools and techniques.
Custom Smile Design
Today, everyone can take advantage of a custom smile design. The up-to-date 3D software allows dental professionals to show the final results to patients in advance. Patients will see how their smile will look like even before any dental equipment makes contact with their teeth! Moreover, the software provides dental professionals with the perfect opportunity to customize smiles of their patients.
Clear Brackets
More and more dentists prefer to use clear brackets nowadays. It goes without saying that the modern clear brackets have become a good alternative to out-of-date metal braces. The most important benefit of using clear brackets is that they are virtually invisible. They are highly resistant, comfortable and durable as well.
Cone Beam CT Scanners
Cone beam CT scanners have been recently introduced in the dental industry. However, they quickly gained the popularity and are actively used by dental professionals now. Cone beam CT scanners provide dentists with three dimensional images of the entire skull, jaw as well as underlying bone structure. These images allow doctors to analyze dental problems carefully.
There has been a lot of talk about the risks of using CT scanners. However, multiple studies have shown that patients don't receive too much radiation during the CT scanning process. That means that cone beam CT scanners don't pose too much risk to the health of patients. Nevertheless, the benefits of using cone beam CT scanners in dental industry are vast!
Orthodontic Mini-Screws
The oral surgery sector has evolved so much as well. Of course, it's much easier for specialists to use temporary anchorage devices at the moment. Orthodontic mini-screws are an innovation driven surgery solution that allows dental surgeons to do their job quickly, effectively and securely. Using orthodontic mini-screws helps dental surgeons eliminate unwanted movements in their work. So, using orthodontic mini-screws dental care professionals can place temporary anchorage devices painlessly. That's why small amount of topical anesthesia is used during dental surgery procedures.
Would you like to get more information about the orthodontic systems, dental appliances and technologies as well as technological advancements in the dental industry? Or, maybe, you are looking for dental care tips which will help you maintain your oral health? If so, check out My Dream Dental's blog. My Dream Dental is a dental clinic in Las Vegas providing patients with a wide range of dental services in Las Vegas (including all on four, emergency dentistry, cosmetic dentistry, dental implants and others).