PerioLase NdYAG, A Soft Treatment Of Your Soft Tissues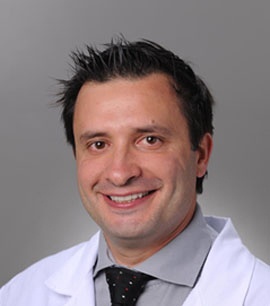 Advances in modern technology are changing our lives everyday. Researchers, doctors, technicians and engineers are inventing new things/ways to facilitate the growth of the human race. We've come along way from the days when even the lightest of fevers was life threatening. Today, we've advanced to the point of fighting cancer and performing heart transplants successfully.
Modern technology has undeniably benefited the world. Experts are working all around the world to continuously improve technology and existing practices in various fields.One of these fields is Dentistry. Each individual is exactly that; an individual. They have a unique personality, differentiating bodily features and differentiating issues with their dental health. Advances are constantly being made to ensure we are able to combat any issue.
A new machine has been introduced recently in the field of dentistry called "PerioLase". This machine has been specially designed for LANAP Protocol or treatment. LANAP stands for Laser Assisted New Attachment Procedure, which essentially assists in the treatment of tissues which are supporting teeth. The disease affecting tissue around the teeth, leading to gum shrinkage and loosening of the teeth is known as "Periodontitis".
PerioLase MVP-7 is a perfect combination of commendable display and Android technology. The full name of this machine is PerioLase NdYAG (Neodymium Yttrium Aluminum Garnet). It is the best option notonly for Periodontitis but for all other soft tissue treatments as well. PerioLase is a stand-out versus prior machines built for the same function due to it's modern advances, precision and success rate.
This machine has everything that is necessary to ensure a successful treatment. Dream Dental is a proactive clinic, staying up to date with the utmost modern products available. We are one of the few facilities equipped with the PerioLase machine.
The following are a few factors to consider prior to seeking PerioLase treatment:
 How much does it cost with and without PerioLase?
 How many clinics have this facility?
 How experienced are the individuals offering treatment with PerioLase?
 How many patients have been treated before you?
 What are the potential side effects?
 What is the success rate?
Treatment of soft tissues is no piece of cake. Doing it without any machine makes it immensely more difficult and risky. Therefore, while comparing the cost, it's important to factor in the risk as well. So choose carefully.
Dream Dental Clinic is the best option available for locals and out of state individual alike. It offers competitive rates for professional dental procedures as well as various amazing perks, inclusive of a modern, beautiful facility. A considerable number of patients are treated at Dream Dental clinic in Las Vegas everyday. The staff and dentists operating the machine are specialists trained directly by the experts. Hence, the risk involved is as minimal as possible. Periolase In the hands of experts such as those at Dream Dental Clinic in Las Vegas, rest assured, the risk of side effects is nearly non-existent. You're in very good hands at Dream Dental Clinic.