My Experience in Corporate Dentistry vs my Experience in Private Practice Dentistry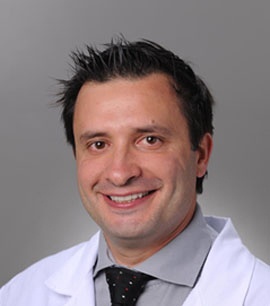 Are there major differences between corporation dental offices and private practice dental offices? Yes, and I would like to share my experience from having recently moved into a private practice.
Graduating from UNLV School of Dental Medicine in 2011, I was ready to start my dental career. Where would I start working? Fresh out of school, I made the quick decision to start working at a corporate office. I worked at this dental office by myself for 5 years with no other general dentists present in the office. It took me quite a while, but I finally realized that this was a mistake. At first, I thought that working by myself would be a good thing, but now I realize how many learning opportunities I had missed. I found it was very difficult to learn dentistry by myself and I was constantly asking the dental assistants for advice. Finally, over time, I realized that I was getting "burnt out", sometimes seeing up to 30 patients a day. I also had reached a point in my career where there was nothing else for me to learn on my own. The manager continued to interrupt me during procedures, over-booking me without breaks or lunch-time,, and patients were clearly upset most of the time. It was a nightmare, I never thought a job could turn into this. When I had first started Dentistry I had loved to work. Then I eventually dreaded going to work.
Before moving to private practice(Dream Dental) this past October, II was pretty much "stuck" at my position in a corporate office. It was not until I started working at a private practice that I found some relief. Private practice has allowed me to find people that care about the patient as much as I do and to learn with other doctors who have the same passion for dentistry as I do. I am now able to see patients in a timely manner and achieve better end results. Also, the office staff is much easier to work with as compared to a corporate practice. The equipment is more advanced, and the patients are more respectful of me as a Doctor. Most importantly, I have been to able to advance my knowledge in the field of dentistry. Since working with Dr. Benjamin and Dr. Schwartz at Dream Dental,, they have been able to show me a whole other side of dentistry. They have helped me expand my dental expertise .
Not only was changing to a private practice a great choice for me, it should be a first choice for the patient. Patients should be aware that corporate offices are sometimes ran like "chop-shops", trying to get as many patients though as possible and not giving doctors enough time to interact with the patient. Also, most corporate offices do not have the latest technologies and materials either. As a doctor at a corporate office for five years, I can say I am happy I made a career change over to a private office like Dream Dental.