How to convert dentures into permanent teeth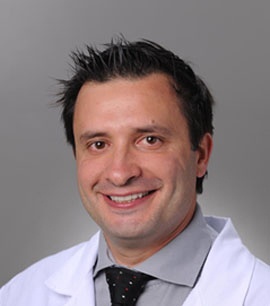 How Your Dentures Can Become Permanent Teeth
Dentures, which are false teeth that are attached to a base plate, are suitable options for people who have lost all or most of the teeth in a palate. However, these appliances sometimes shift uncomfortably out of place. This slipping can make it difficult for you to chew or speak with confidence. Still, if you have dentures and wish that you could transform them into stable, permanent teeth, your wish may be possible.
Dream Dental often pairs dental implants with teeth-replacement appliances to offer permanent dental restorations. The implants provide the stabilizing support needed to hold the appliances in place.
Removable Implant-supported Dentures
If you are missing an entire arch or palate of teeth, you have probably been fitted with a full denture. Although a denture, if only held in place by the suction of your mouth and denture adhesive, may make it difficult for you to eat without having additional support, an implant-supported denture remains securely in position. However, implant-supported dentures are not necessarily permanent. Snap-in mechanisms make some implant-supported units removable. These devices do not offer the durability and peace of mind of a truly permanent appliance.
Screw-in Systems
False teeth that are attached to dental implants by screws can offer additional support and functionality. Your current denture system can be fixed in place by screws that hold the teeth in position. Once the attachment procedure is complete, you cannot remove the appliance at will. Instead, the system remains in place to act as permanent teeth. Although the screw-retained dentures do offer you a permanent solution, they may not be the best option.
Screw-retained applications, such as all-on-fours are restorative, but they are not as customizable as other options, such as ZirTeeth. During the installation of an all-on-four prosthesis, the dentist usually minimizes the treatment process. Any remaining teeth in your palate are removed to accommodate the appliance, and the entire arch of teeth is affixed to four dental implants that are placed at angles within the jawbone.
An all-on-four procedure is often completed in a single day. This may sound advantageous, but although the treatment time may be abbreviated, it may also be too short to ensure a great finished product. Your gums may swell a bit after the procedure, and if the impression for the appliance is made immediately after the surgery, you may be left with a space between your gums and your new permanent teeth. The small space can harbor bacteria and leftover food particles to inflame your gums and cause you pain.
Zirconia teeth replacement systems, such as ZirTeeth, are digitally customized to your mouth so that they fit your oral cavity precisely. Additionally, a ZirtTeeth restoration permits remaining natural teeth that are still healthy to be salvaged, since their removal is not required for the application. Also, with Dream Dental's ZirTeeth, your dentist installs the tailored appliance after your dental implant wounds have healed to ensure your satisfaction for many years to come.
With a permanent prosthesis, your teeth are always in place. You won't have to be concerned about an unexpected visit to your home or a slipping appliance in an important social setting. You can live as though you never lost your teeth. Additionally, maintenance of the appliance is easy. You simply clean the teeth with a toothbrush as you would natural teeth. As an added measure, your dentist may recommend an oral irrigator or water flosser.
To learn more about the options available to convert your dentures into permanent teeth, schedule an appointment with the Dream Dental office.