How Spring Allergies Can Affect Your Dental Health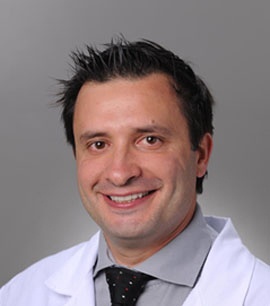 It goes without saying that spring is a wonderful season. In many areas around the world, it means we bid goodbye to white, cold, snowy weather and say hello to pre-summer season! The arrival of spring is associated with warm weather, chirping of birds as well as beautiful blooming flowers and trees. Unfortunately, spring is also known as a horrible allergy season. Without a doubt, spring is the most difficult time of the year for people with allergies. According to statistics, up to 58 million of US residents suffer from different types of allergies. Spring allergies are mainly caused by airborne pollen and negatively affect people's health. Among the main symptoms of allergies are watering eyes, nasal congestion, itchy ears as well as runny nose and sneezing. You might not have given it any thought, but allergies also affect our teeth and gums as well. In this blog, we'll explain how spring allergies can affect your dental health.
Allergies Can Cause Tooth Decay and Gum Disease
There is a direct link between allergens and dry mouth. Saliva production reduces dramatically during allergy season. As a result, people suffering from allergies usually have less antibacterial enzymes in their mouth that play an important part in preventing tooth decay as well as gum disease. Canker sores and ulcers can be caused by dry mouth as well.
Allergens Negatively Affect the Health of Your Teeth
As it was mentioned above, nasal congestion is one of the main symptoms of allergies. Nasal congestion creates pressure on the maxillary sinus cavity and influences the roots and gums around the molars and premolars. Sometimes, allergens even cause tooth pain. Moreover, there is the evidence that allergens increase teeth sensitivity to cold/hot temperatures.
Why It is So Important for People with Allergies to Visit a Dentist in Spring
Do you suffer from allergy? If that is the case, you should definitely see your dentist in Las Vegas for regular check-ups during the spring allergy season. After examining your teeth and gums carefully, your dentist in Las Vegas will advise you on how to prevent dental problems which are caused by spring allergies.
Do you have an achy tooth? It's no surprise that an achy tooth can be caused by allergies. However, it can also be a symptom of tooth decay. That's why it is incredibly important for you to get the consultation of a dentist in Las Vegas and get effective dental treatment.
If you suffer from severe allergies, it's not enough to just see dentist in Las Vegas only. In these cases, it's also recommended that you consult with an allergist and get effective allergy treatment.
Are you seeking for a dental clinic in Las Vegas? My Dream Dental is worth considering! Would you like to know how to maintain good oral health? You can always check out our blog page that is updated with fresh content every week!