How Dental Treatment Is An Amazing Experience At Desert Dental?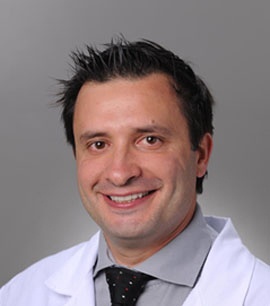 Smiles are an essential part of your character. It's an undeniable truth. People smile in different ways, but for the most part we smile with our teeth out in the open. Hence, teeth can be considered a vital part of your smile. Therefore, for the betterment of your self-esteem and confidence in your smile, the look of your teeth should be healthy as well as well-maintained. Moreover, if your experiencing issues such as pain or discomfort in your mouth (teeth/gums), you have an infection which, if left untreated, could lead to further and much greater complications with your dental health. Luckily for us, modern dentistry has advanced far enough to combat the greatest of orthodontic challenges. Dentistry can help resolve any and all issues to let you smile freely, smile confidently.
There's no shortage of options to choose from for dental work. Considering the highly sensitive nature of the work (being health-related), it's important you get the best of the best.
Dream Dental Clinic is very renowned place, where even out of state patients come to get their treatment done. It's a ClearChioce for you from many aspects. Not only is it equipped with the best dental staff and treatment facilities, it is also very cost effective. The dental implant services are easily accessible and last but not the least, out of state patients enjoy a luxurious stay at Green Valley Ranch Casino along with their treatment. This long-withstanding casino has an immense amount of gaming options and has very well established/maintained rooms. So go ahead, mix business with pleasure and make your trip a memorable one!
The following is a breakdown of the treatment processat Dream Dental:
The first step, of course, is a discussion on patient's issue(s), requirements or what he/she wants. The doctor will not only advise the best approach to get the desired results but will he will brief the patient on the expected time line and cost as well.
Doctor will get the CT scan and impressions along with other required reports. Moreover, other important concerns of patient would be finalized, for instance smile design etc.
Patient comes early in the morning with an empty stomach for implant. Moreover, temporary teeth would get placed under moderate sedation. Then patient would have to return the following morning for a quick examination of healing progress and bite.
After 6 months, the patient would have to visit again and in that session doctor will take a final impression to deliver the final teeth the next day.
Everything needs tuning, especially when you put in any artificiality into natural work. Therefore, patient would have to visit back after every 6 months to tune up his/her teeth.This tuning sessions include laser implant & cleaning.
That's the process at Dream Dental clinic in a nutshell! From Denture Conversion, New Temp, Permanent Teeth, Annual Tune-Ups etc, the staff at Dream Dental clinic does it all.
If this sounds good to you (which it should!), don't think being out the state negates you from the services offered at Dream Dental Clinic. The clinic is close to McCarran Airport, a busy airport where the flights never stop. Continue on with your schedule and fit in the best dental treatment you can get!
So if you are looking for dental consultation, come on over to desert dental and get your Las Vegas All On Four implant session a memorable one.