Emergency Dentist in Las Vegas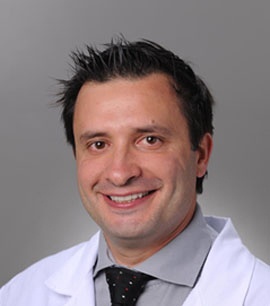 No one knows for sure when a dental emergency may arise and he/she may need the help of an emergency dentist. For example, a common emergency is a dental crown and tooth filling falling out. Undoubtedly, this is a very unpleasant situation which the countless individuals having experienced can attest to. If it ever happens to you, then you will definitely need the help of a reliable dentist urgently. Thus, it's important that you are aware of your local dental clinics which offer emergency dentistry services, as not all clinics offer the respective service. My Dream Dental is the local option available for the individuals needing an emergency dentist in Las Vegas, Henderson and surrounding areas.
When Do You Need Help of an Emergency Dentist?
Have you experienced recurring toothache lasting more than a day? It's important to know that such pain can be caused by a dental abscess, tooth decay or other dental problems. Visit your local dentist immediately. Prevention in the early stages is easier and cheaper than curing something after the fact. There should be no reason to extend your pain. Contact us to get in touch with an emergency dentist in Las Vegas for immediate assistance.
Another example of an unexpected dental emergency is a broken or chipped tooth. It is a very unpleasant surprise as well. However, the sooner you see an emergency dentist in Las Vegas – the better. If you contact an emergency dentist in time you may even be able to save your that tooth!
Don't wait. With time, the problem only gets worse!
Unfortunately, a lot of people don't visit a dentist for regular check-ups. Also, when people experience tooth pain, they rarely contact an emergency dentist for help in time. These are known to be two common dental mistakes that you must definitely avoid.
If you feel tooth pain, but don't know where to find an emergency dentist – contact My Dream Dental as soon as possible. We are always ready to provide our patients with emergency dentistry help that they need. That means that you can come to My Dream Dental for you dental needs anytime. Finally, we will provide a quick and effective solution to any of your dental problems. It is worth noting preventing dental accidents is one of the main reasons why it's important to see a dentist for check-ups on a regular basis.
My Dream Dental is the Answer for Those Who Need Emergency Dental Help in Las Vegas
My Dream Dental is a dental clinic offering emergency dentistry in Las Vegas. Our dentists can help patients solve various dental problems, including cosmetic.
Are you looking for an emergency dentist in Las Vegas? If so, you should definitely call My Dream Dental at (725) 215-8551 right now! Our emergency dentists are ready to help. You can also visit our blog to get useful tips on how to prevent dental accidents from happening and keep your teeth and gums healthy.