Benefits of Sedation Dentistry at My Desert Dental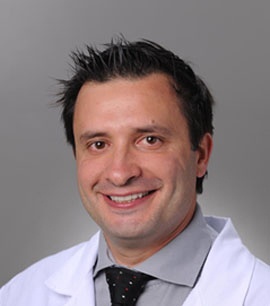 A common fear among individuals around the world is a fear of dentists. For this reason, they don't see a dentist for regular check-ups and don't get dental treatment in time. Sometimes they even refuse a dentist's help when they experience severe tooth pain. Statistical data shows that 9-20% of US residents don't visit dentists due to their phobia. Undoubtedly, it's a big problem. Luckily, an effective solution already exists. These days both patients and dental care professionals can easily take advantage of sedation dentistry in Las Vegas! Read on to discover the most important benefits of sedation dentistry.
Sedation Dentistry Helps Patients Fight Anxiety and Fears Successfully
As mentioned above, a lot of people delay dental treatment due to anxiety and fears. This often results in more serious negative consequences. Sedation dentistry allows patients to reach a relaxed state before undergoing dental procedures. As a result, a dentist can cooperate with a patient during dental procedures successfully. There is no doubt sedation has a positive impact on the quality of dentist's job.
Sedation Dentistry Makes Dental Procedures Painless
Sedation aims to help axiety ridden patients with an easier experience during their needed dental procedure. That's why no anesthesia is usually used with sedation. In some of the more time consuming and tougher cases, anesthesia may be required, however, its use in general practice has been limited due to available alternatives (read more at our past blog on safe drugs used for sedation dentistry!).
Sedation Dentistry Allows Patients to Undergo Longer Procedures
Patients should experiece lessened discomfort when they undergo dental procedures with sedation. That's why they don't get tired very quickly and can have longer dental procedures. As a result, dentists can do much more work during a visit. So, the number of visits decreases significantly. Thus, sedation dentistry ends up being a suitable option for busy people who may not have the time for regular visits to their dentist in Las Vegas.
Sedation Dentistry is an Affordable Solution
Another big competitive advantage of sedation is that it helps a dentist save patient's money. The point is that sedation allows dentists to make procedures longer, so they do much more work. Finally, the number of visits is minimized. Patient's costs are decreased as well.
Sedation dentistry has come a long way and is delivering multiple important benefits to patients and dentist in Las Vegas alike. It is also important to know that a lot of dental clinics specialize in sedation industry today. That means that people suffering from anxiety and fears do not need to delay their dental treatment anymore. Today, they can easily benefit from sedation dentistry and get professional dental help at almost any dental clinic.
Looking for a dental clinic in Las Vegas? My Dream Dental has been a proud dental clinic in Las Vegas for over a decade. Are anxiety and fears stop you from visiting a dental clinic in Las Vegas and seeing a dentist in Las Vegas? If so, it's time for you to consult your dentist in Las Vegas about sedation dentistry. My Dream Dental is an innovation driven clinic that specializes in sedation dentistry in Las Vegas. If you choose us for sedation dentistry Las Vegas, your discomfort/ anxiety during the procuedure may be lessened. Let's get you that beautiful smile!