5 Telltale Signs that You Need a Root Canal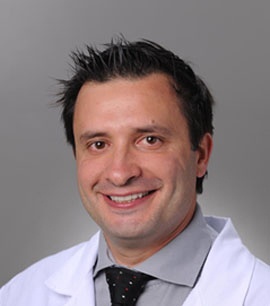 Experiencing severe tooth pain? It goes without saying that you need to visit a reliable dental clinic in Las Vegas and see a dentist as soon as possible. A dentist will analyze your problem carefully and will recommend the appropriate and permanent treatment. It is worth noting that oftentimes, patients experiencing severe tooth pain usually just need a root canal.
What is a Root Canal?
A root canal is the dental procedure required for treating either an infected or decomposing tooth. The procedure involves removing the infected tooth pulp/ the tooth nerve. Afterwards, a dentist has to fill the tooth to prevent damaging a problematic tooth. So, the main objective of a root canal is to save infected or inflamed teeth.
Who is a Candidate for Root Canal Therapy?
Like many other dental problems, infections and inflammation in the pulp lead to discomfort and pain. If your pulp is infected or inflamed, then you'll absolutely feel significant tooth pain and discomfort. The following are 5 warning signs that you need a root canal:
Do you feel pain when eating? People with an infected or decaying tooth often feel discomfort while chewing food. If a patient doesn't get effective dental treatment, the pain will only increase over time. So, it is vital that you do not visit a dentist immediately.

Do you feel pain in the gum area? When a root canal is needed people may experience pain and swelling in the gums as well. The gums which surround the problematic tooth can also become swollen and tender. If you have noticed this sign, get a consultation from an orthodontist in Las Vegas as soon as possible.

Do you see a discolored or darkening tooth? Keep in mind that this usually happens when a tooth is infected or its nerve is damaged. Simply brushing your teeth with whitening toothpaste will hardly help solve this dental problem. In this case, a root canal may be required.

Have you noticed an unpleasant taste in your mouth? That taste could be the result of pulp inside of affected teeth dying. That is another warning signs that you need a root canal.

Have your tooth become more sensitive to cold or hot temperatures? Visit a dentist to determine whether you are the right candidate for root canal in Las Vegas.
Have you noticed one of the warning signs listed above? That could mean you need a root canal, however that's not always the case. Consult an orthodontist in Las Vegas today at My Dream Dental, a dental clinic in Las Vegas. We are a dental clinic in Las Vegas offering a wide range of dental services such as dental implants, cosmetic dentistry, new teeth in one day, all on four, emergency dentistry and more! Our dental care professionals are always happy to provide a fast and effective solution to any of your dental needs!