5 Reasons Why It's Important to Regularly Visit the Dentist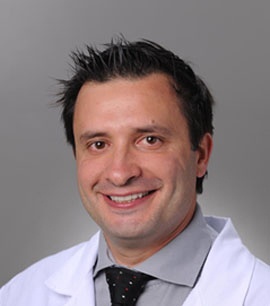 We always encourage individuals here to visit their dentist in Las Vegas for check-ups at least twice a year. The recommended frequency of visiting the dentist can increase/decrease depending on the state your dental health. So, if your dental health is great, you can even visit the dentist just once a year! However, if your oral health leaves much to be desired then you may need to visit your dentist regularly for checkups. Diabetics, smokers as well as people who suffer from gum disease definitely need more frequent visits to dental professionals.
It is worth noting that regular visits to the dentist provide patients with many important benefits. Here, we are going to describe 5 main reasons why people should visit the dentist for check up on a regular basis.
1. After Check Ups Dental Professionals Provide Patients with Recommendations
During your regular check-ups your dentist in Las Vegas will analyze the health of your teeth and gum carefully. Even if your oral health is good and no treatment is required the dentist will provide you with additional dental care recommendations. Following the recommendations of the dentist and maintaining good dental care habits will definitely help you prevent various tooth and gum diseases successfully.
2. Preventing Dental Disease is Easier than Curing It
Regular dental check-ups allow the dentist to check your teeth and gums and diagnose the different types of dental problems in their earliest stages. Of course, it is better to recognize early signs of disease than cure them in their latter stages. After check-ups, the dental professional will be able to take all the necessary measures for preventing dental and gum diseases.
3. Dental Cleaning
Oftentimes, dental cleaning is performed during regular, non-emergency dental visits. A complete check-up usually includes the following:
– Examination of teeth and gums;
– Removing plaque and tartar buildup;
– Polishing teeth;
– Flossing teeth;
– Providing recommendations on how to brush and floss teeth.
Regular dental cleanings as well as following daily oral hygiene help patients keep their teeth and gums healthy.
4. Seeing the Dentist on a Regular Basis Helps Patients Save More Money
It goes without saying that preventing a dental disease is more expensive compared to curing it. As mentioned earlier, regular dental check-ups help diagnose and successfully treat many tooth diseases in early stages. Obviously, tooth filling is much cheaper comparing to root canal treatment or surgical extraction of teeth.
5. Regular Dental Check Ups Will Save Your Time
Keep in mind that it will take you less time to prevent a dental disease or treat it in the early stages as well. There is no doubt that visiting a dentist in Las Vegas on a regular basis will definitely help you save a lot of time.
My Dream Dental is best known as one of the leading dental practices providing quality dental implants in Las Vegas/ all on four in Las Vegas. We aim to deliver a full range of dental services that include dental implants in Las Vegas as well as dental implants in Henderson. Find more interesting content to read at our blog page here! Fresh content posted weekly!