Travel to Las Vegas for Your Dental Needs!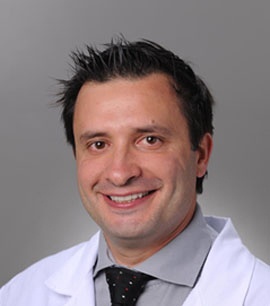 The demand for dental care services today is higher than it has ever been before. As the saying goes, "Demand creates its own supply". That's why there is no shortage of dental clinics in Las Vegas, or any other all over the U.S.
When it comes to selecting a dental clinic for treatment, everyone aims to make a reliable choice. They want to be serviced by professionals who are well experienced in the respective practice. However, not all dental clinics provide patients with a full range of dental services, effective and long-lasting, good customer service as well as affordable prices. Due to these reasons, dental clinics sometimes have a tough time building a returning base of clientele.
Destination Dentistry Can Be the Best Option for Your Dental Needs
Individuals who are unable to find a dental clinic to meet their needs in their city need not fret. Nowadays, they can easily take advantage of destination dentistry (also known as "tourism dentistry").
Needless to say, Las Vegas is one of the world's top travel destinations. Without a doubt, the city has a lot to offer to its tourists. So, if you're in need of dental services, you could use the opportunity to take advantage of the tourism dentistry package offered by My Dream Dental. So not only are you free to use the opportunity as a mini getaway/ vacation, you'll also leave with your dental needs met!
My Dream Dental Provides a Full Range of Destination Dentistry Package
More and more individuals who are looking for destination dentistry in Las Vegas choose My Dream Dental. We've built up a list of satisfied clientele, many of whom are not residents of Las Vegas!
It's worth mentioning that we offer an extensive array dental services including cosmetic dentistry, dental hygiene, sedation dentistry, all on four implants and others. Once you're here, you can rest easy, we've got a solution to any and all of your dental needs.
Would you like to get dental treatment whilst enjoying a trip to Las Vegas? We are always happy to help you! Call us (725) 215-8551 and ask us about the full destination dentistry package provided by our Las Vegas dental clinic! We serve in the interests of our customers and provide solutions for their respective dental needs. Once you arrive to Las Vegas our representatives will meet you at the airport. Keep in mind that while getting dental treatment you will also enjoy a stay in the Green Valley Ranch Resort & Casino that provides travelers with comfortable atmosphere and the most up-to-date facilities. After you settle in at the Green Valley Ranch Resort & Casino we will bring you to My Dream Dental. Finally, you get your dental treatment and walk away with your brand new smile! We've cut no corners to ensure the destination dentistry package (tourism dentistry) leaves you with an experience to remember. So enjoy your stay, enjoy the city and leave with your dental needs resolved!