Teeth alignment options: Braces vs Invisalign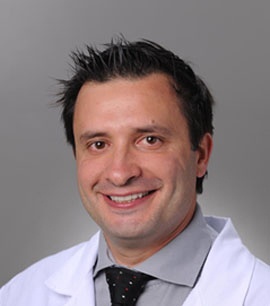 Braces and Invisalign are two dental care procedures designed to strengthen your teeth structure and give you that perfect smile. Among the top benefits of strengthening your teeth are giving teeth the correct position, improved teeth appearance and in some cases, aiding in the improvement of your jawline and bone structure. This in turn helps your teeth better function in their intended purpose of easily breaking down the food we eat, pain-free.
Some dental professionals recommend their patients to get braces. However, a lot of dentists choose to use Invisalign as well. So, what are which option should you go with? – braces or Invisalign? It is one of the most debatable questions in the dental industry. In this blog, we are going to talk about the differences, pro and cons of braces and Invisalign. Hopefully you are left more informed and will be able to compare these two dental alignment options to settle on the best choice for your dental needs. If not, you may be educated so that you can ask your dentist in Las Vegas more informed questions.
Using Dental Braces for teeth alignment
Braces procedure involves gluing metal brackets to teeth. Wires and tiny rubber bands are also used to tie the teeth together. Luckily, brackets are available in a vast variety of colors today. That means that you can easily select brackets which suit your enamel color.
A big advantage of using braces is that braces are extremely durable. They absolutely serve their intended function of being a permanent fix for teeth alignment. This dental procedure can be used for solving even very difficult dental problems (such as aiding in the betterment of a jawline etc). That's why dentists often use braces to correct crooked teeth, better teeth alignment and closing gaps/spaces between teeth.
On the other hand, many people find it uncomfortable to wear metal brackets.
Using Invisalign
for teeth alignment
Invisalign procedure involves using aligner trays for strengthening teeth. It is worth noting that aligner trays are made of high quality plastic that is very comfortable and smooth. The most important thing is that aligner trays are almost invisible. Prior to starting the configuration of aligner trays your dentist in Las Vegas will create a precise 3-D image of the teeth using X-rays. It usually takes about 6 months – 1 year for patients to see the improvements after the Invisalign procedure.
There is no doubt that Invisalign can be a good alternative to dental braces. Invisalign is quickly becoming the preferred method due to it being an easy and effective teeth alignment method. Invisalign provides patients with more comfort and less pain than braces. Due to its ease of use, Invisalign has become an extremely popular dental option.
As mentioned above, aligner trays are clear and virtually invisible. Moreover, if you choose Invisalign you can be sure that your speech will not be affected. No one will know that you are wearing a Invisalign except you. So, you will definitely feel comfortable when wearing Invisalign for teeth alignment. Unlike braces, Invisalign is removable. Therefore, patients can remove their Invisalign when they need to eat, brush or floss teeth.
Do you want to find out more about Invisalign or braces for teeth alignment? Would you like to get familiar with the process of getting new teeth in one day in Las Vegas? Need to see an orthodontist in Las Vegas? Check out My Dream Dental in Las Vegas and speak to a dentist to find a solution for your dental needs.